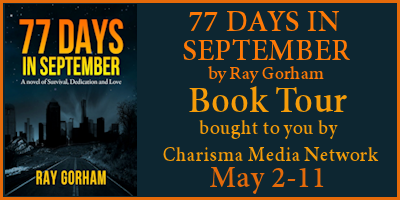 Synopsis: On a Friday afternoon before Labor Day, Americans are getting ready for the holiday weekend, completely unaware of a long-planned terrorist plot about to be launched against the country. Kyle Tait is settling in for his flight home to Montana when a single nuclear bomb is detonated 300 miles above the heart of America. The blast, an Electro-Magnetic Pulse (EMP), destroys every electrical device in the country, and results in the crippling of the power grid, the shutting down of modern communications, and bringing to a halt most forms of transportation. Kyle narrowly escapes when his airplane crashes on take-off, only to find himself stranded 2,000 miles from home in a country that has been forced, from a technological standpoint, back to the 19th Century. Confused, hurt, scared, and alone, Kyle must make his way across a hostile continent to a family he's not even sure has survived the effects of the attack. As Kyle forges his way home, his frightened family faces their own struggles for survival in a community trying to halt its slow spiral into chaos and anarchy.
77 Days in September follows Kyle and his wife, Jennifer, as they are stretched past their breaking point, but find in their devotion to each other the strength to persevere.
-------
This book was amazing! At first I was thinking oh this would be nice to take on vacation - then I read more and was thought, "Um, what would I do if I was stranded in another country without any way to communicate back home?" My thought process honestly did not stop while I was reading, which would not have happened if we had an EMP attack because it was on my Nook!
I thought this book depicted what most Americans would do if something like an EMP happened and destroyed our forms of communication. Throughout the book I picked up on small hints - Kyle's sons iPod still worked because it was inside of the gun safe. How much would it cost me to build a house out of that with a lot of generators so I can keep showered? Probably more than I can even comprehend! Thank goodness I can fish! Ray Gorham wrote with such finesse it made me believe that everything in the book was a great possibility. I would love to see a movie based on this book, or even a mini-series on Sci Fi!
Now I am kind of thinking I need to invest in some old hand crank radios, stock up on food and water, and firewood! Gorham has such a talent with descriptive words and adding such personality into his characters it is amazing! 77 Days in September is definitely a must read for many people - I am going to get it for my Dad for Father's Day! If anyone has read Harry Turtledove and liked how he placed such an emphasis on what could happen in our country or world, you would love this book!

Visit the Facebook Page and buy it from Amazon!
a Rafflecopter giveaway
"This campaign was part of the Charisma Media Network."