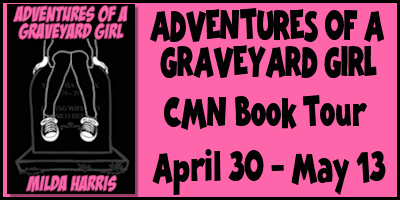 Genre: YA Romantic Murder Mystery
Length: 103 pages
Synopsis: Kait Lenox is back! It's Homecoming Dance time and Kait is excited. It's her first dance with a date and that date is none other than one of the hottest, most popular guys in her school, Ethan Ripley! For once Kait doesn't feel like a funeral crashing weird girl and it's the most perfect romantic evening ever...at least until a girl gets murdered in the high school bathroom. Rumors fly, panic ensues, and Kait can't help herself, she assigns herself to the case!
FYI: Book #1 is free on smashwords and B&N, and amazon!:)
Be sure to go get it and watch to see if the 2nd one goes for free as well!
Being around 100 pages, this was a shorter read for me. I honestly read so many books in a month I have no idea how I keep the plots straight. For example, now I am reading Hunger Games#2, the new Sookie Stackhouse book, 77 Days, and another one about a vampire. I think this is because my mind is so used to doing 15 things at once that it needed something to make up for it and boy did I!
Adventures of a Graveyard Girl is a YA book, which I love. I'd love to see a study done that shows the actual ages of people who read YA books - I bet anything that more adults do than the YA themselves! One of the things I always look at to decide if I like a book is the cover - yes I know, Don't judge a book by it's cover, but I do! It looks like the character is going to be a goth girl because maybe she hangs out in the graveyard. I like making predictions because it gives me a reason to read as well as making me feel good when I was correct!
Kait is literally the girl who you went to school with that was quiet at times, but unbelievably funny. I like to think of myself as never quiet and always funny, so the main character and I did have a little in common. The way the author writes and gives emotion to the characters is like a breach of fresh air, with a tinge of dark humor. I would definitely recommend this book to readers of all ages, especially if you have teenage girls who just received a Ebook Reader! I loved how the book was a mystery, yet included a lot of elements that high school age kids can relate to - puppy love, dances, curiosity, and fitting in. Better yet, this is part of a series and I love them!
So go DL the first one for your e-reader and then enter below to get the 2nd book :)
a Rafflecopter giveaway